RETAIL PRODUCTS
Wisconsin's Finest, Inc. represents the highest level of quality cheese. Wisconsin's Finest is manufactured in USDA inspected plants, under the strictest quality
control and with the
most modern equipment. As our customer, we guarantee you the finest cheese made available.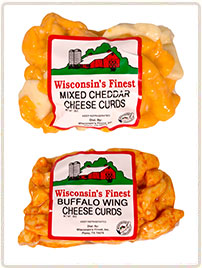 CHEESE CURDS

We offer a complete line of
Cheese Curds.
Learn more.